Well take it from me, Hubert, that there are TONS of cool places to check out- and here are a few you can't miss! Click on the Gold wording for links to each area!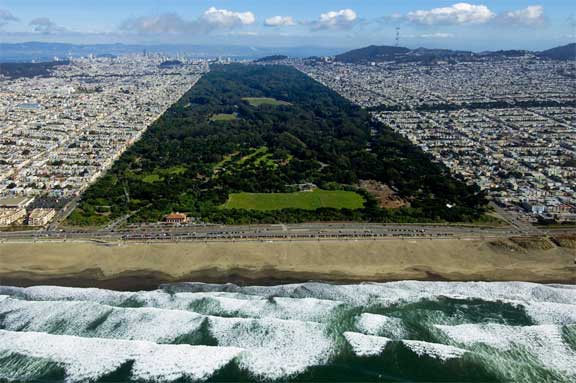 Golden Gate Park is a large and beautiful park that contains gardens and museums such as the California Academy of Science, the DeYoung Museum, and the Japanese Tea Gardens. It also hosts TONS of concerts and performances throughout the year, such as Hardly Strictly Bluegrass and the Bay to Breakers race. On sunday mornings, the streets are closed so people can jog and ride bikes. If anything, just take a day to explore the park, have a picnic with friends, and find the buffalo that live in the park (yes, there are buffalo).
You might think this is a tourist attraction, and it is. However, every time I go to Chinatown, I see something different, and there is ALWAYS something new to explore. If you are in for some chinese food, this place is where you need to go. I mean, a bubble tea on a sunny weekend? Nothing beats that. Also, if you feel superstitious, jump in and experience a Chinatown Ghost tour- you'll see yet another side of Chinatown!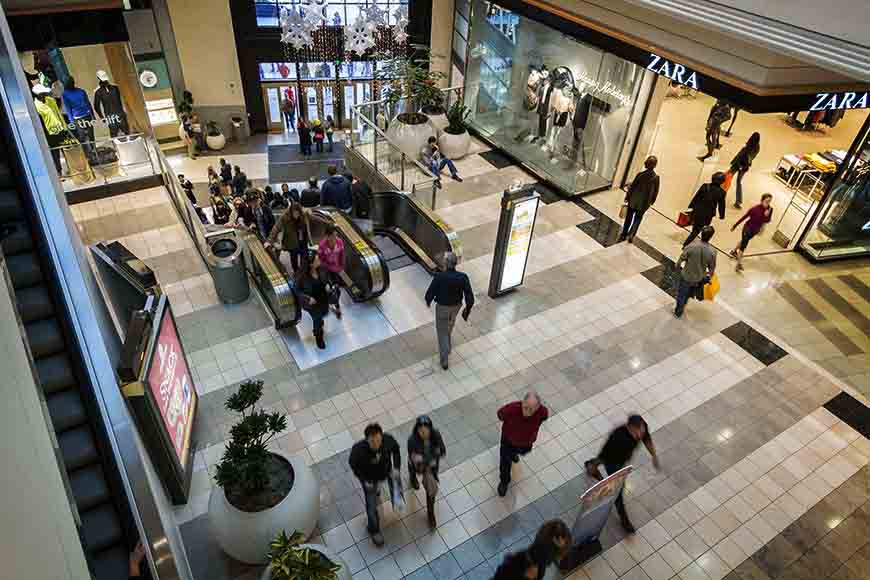 If you want to go on a shopping streak then this is the place to go. The BART station itself is connected to the Westfield shopping center, and when you exit the BART station, you will find yourself right in front of a huge lineup for a cable car ride! There are tons of stores for you to shop along Powell Street (the street with cable cars running on it). One of the first Uniqlo stores on the west coast is located on Powell Street. If you keep walking up the street, you will then find yourself in Union Square. It is surrounded by department stores and shopping malls. During winter, this is a beautiful place to check out as you will see the famous giant Christmas tree and have a chance to go ice skating with your friends!
This is a must-do because as a CCA student, you get in FREE! Visiting the MOMA is my idea of a relaxing weekend. Across the street is the Jewish Museum and the Museum of African Diaspora. After visiting these museums, if you have time and the weather is nice, you can walk across the street and right onto the lawn at the Yerba Buena Center of the Arts. They have some really cool dance performances worth seeing. Tired and just want to relax? End your day at the Metreon Cinema where you can get some food in the food court and watch a movie with friends.
Twin Peaks= quality hiking time and an amazing view of San Francisco. In fact, this is the best view in the whole city! Looking over the city, you will get to see everything listed above in one glance. The view at night is also totally different than the view in the morning. A tip for you- always bring a jacket with you if you are going up there because it might feel like an oven when you are at the bottom of the mountain. Getting to the top, it is a whole different story!
There are so many more places to check out in San Francisco- and the great thing about this city is that there is always something to do. New places are just sitting there waiting for you to explore them, so put on your Giants (or 49ers) hat, hop on the muni or BART, and start exploring!!!
Until next time, this is your daily dose of Hubert signing off!